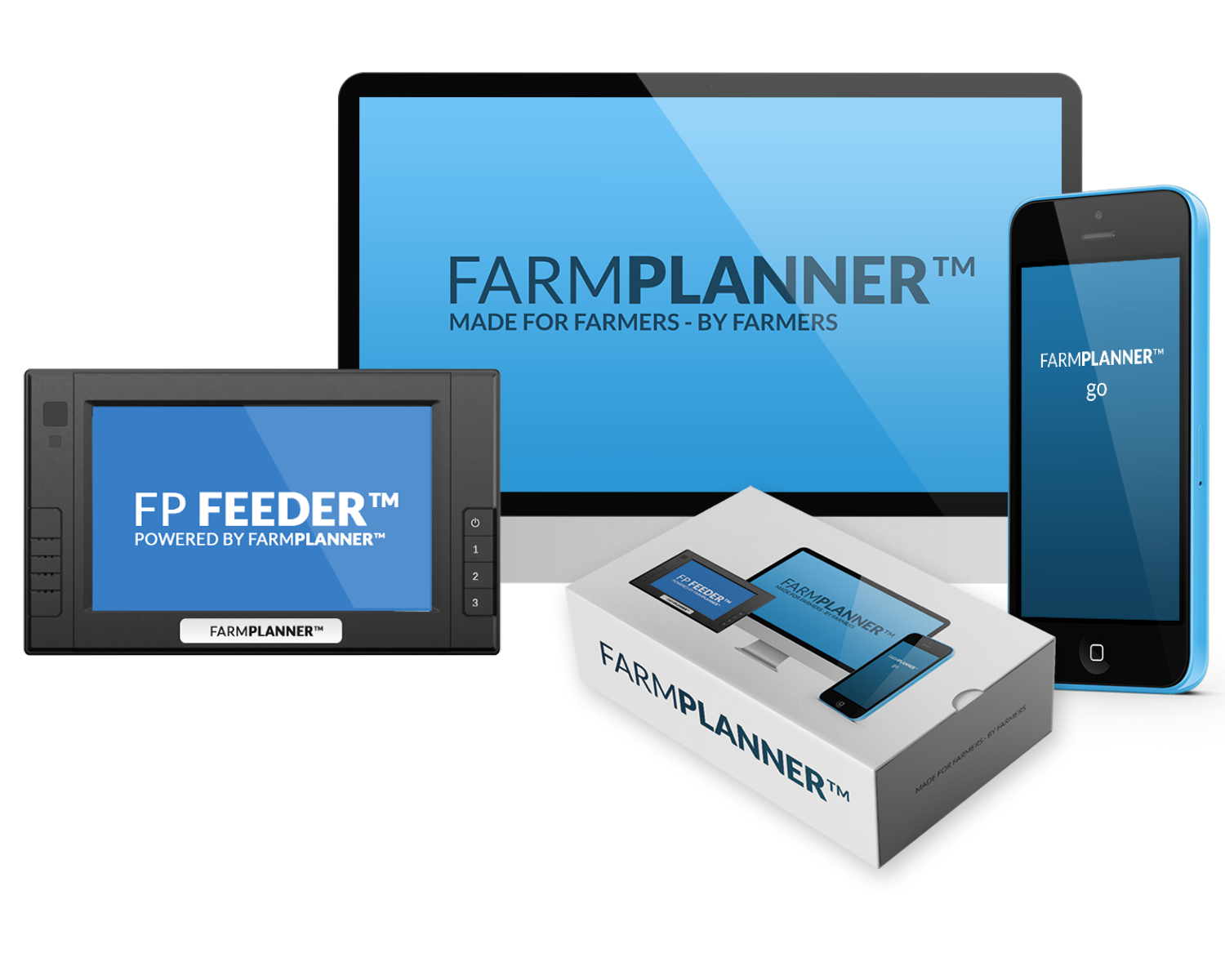 1 Farmplanner save time
2 Farmplanner save money
3 Farmplanner gives you total control
}
Ask yourself:
Can you afford being without Farmplanner™?
FARMPLANNER™ OPTIMIZES YOUR FARM AND SAVES YOU BOTH
TIME AND MONEY. START SAVING TODAY!
Farmplanner™ is developed by farmers - for farmers.
WHAT DOES FARMPLANNER™ DO?
Farmplanner™ maximize the potential of your furfarm by giving you total control and optimizing your everyday tasks
One tool which gives you all the functionality you need. Period. From individual animal data and history, to smart feeding. Farmplanner™ has got it all. Why invest a lot of time and money in three, four or five different software solutions when there is an easier and more cost effective way to this? Thanks to Farmplanner™ you have access to your farm 24/7 no matter where you are. Optimize your farm and your own time with the help of Europes fastest growing tool - Farmplanner™.
CONTACT US TODAY FOR MORE INFORMATION!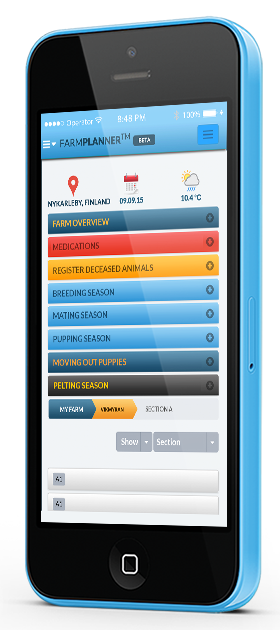 Did you know, that Farmplanner is developed by fur farmers right in the heart of the fur breeding region of Ostrobothnia, western Finland.
Farmplanner™ is the fastest growing solution for fur farmers in Europe!
PRICING
Monthly subscriptions based on farm size.
Farmplanner™ is priced on a monthly rate based on the size of your farm. We think this is the best and most fair way to charge our customers. This means no large one time investments that weigh heavily on your economy. You pay according to your needs and do it month by month. Please contact our customer service on tel. + 358 44 977 1716 or use the form at the top of this page and we'll get back to you with an estimate for your farm.
Part from the cost per month a fixed price is added per purchased FP Feeder™ feeding computer unit.
In a time of unstable economy Farmplanner™ helps you to minimize your costs.
ECONOMY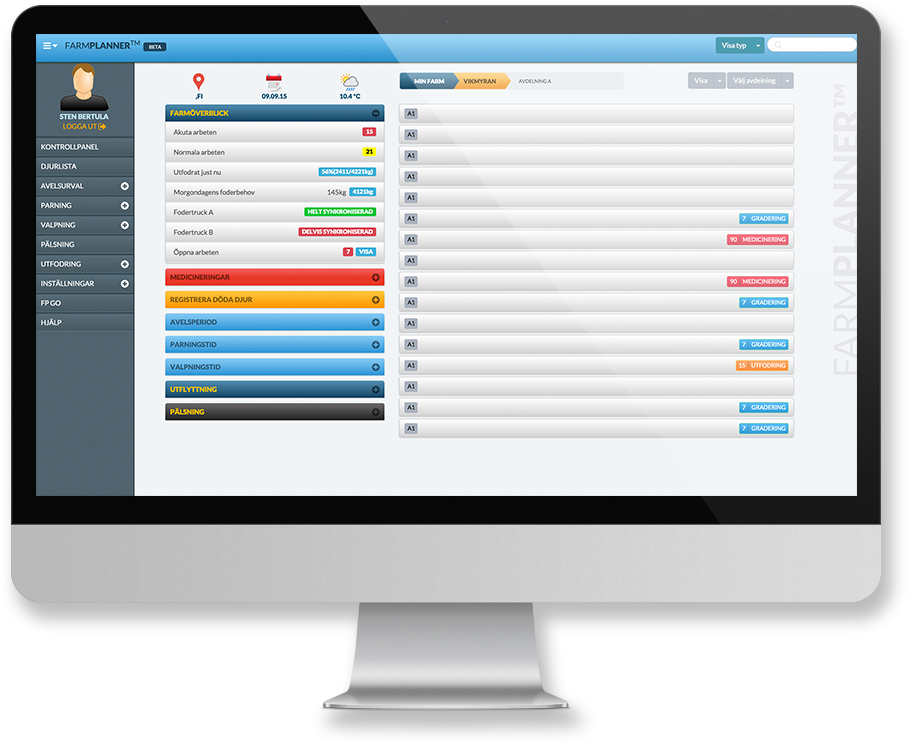 When the times get tough Farmplanner™ is a must have tool which helps you optimize work on your farm which in turn minimize unnecessary costs.
It is always important to try and create a cost effective business, especially when times are challenging and prices of skins are not what we would all like them to be. Farmplanner does a couple of things, first it tells you what tasks you should perform at any given day, and where they should be performed. Look at it as a quality management tool. Just by knowing what should be done and where you save time. Lots of it. As they say, time is money, and wherever we can cut unnecessary minutes and hours we save money. Secondly, by using our feeding computer FP Feeder™ you optimize the control and amount any animal is fed every day, which in turn can have other positive effects on your farm.
START SAVING TIME AND MONEY TODAY!
Simple, care-free and controlled. Just like feeding should be.
FEEDING
Feeding with FP Feeder™ & Farmplanner™ takes the possiblities with feeding to a new level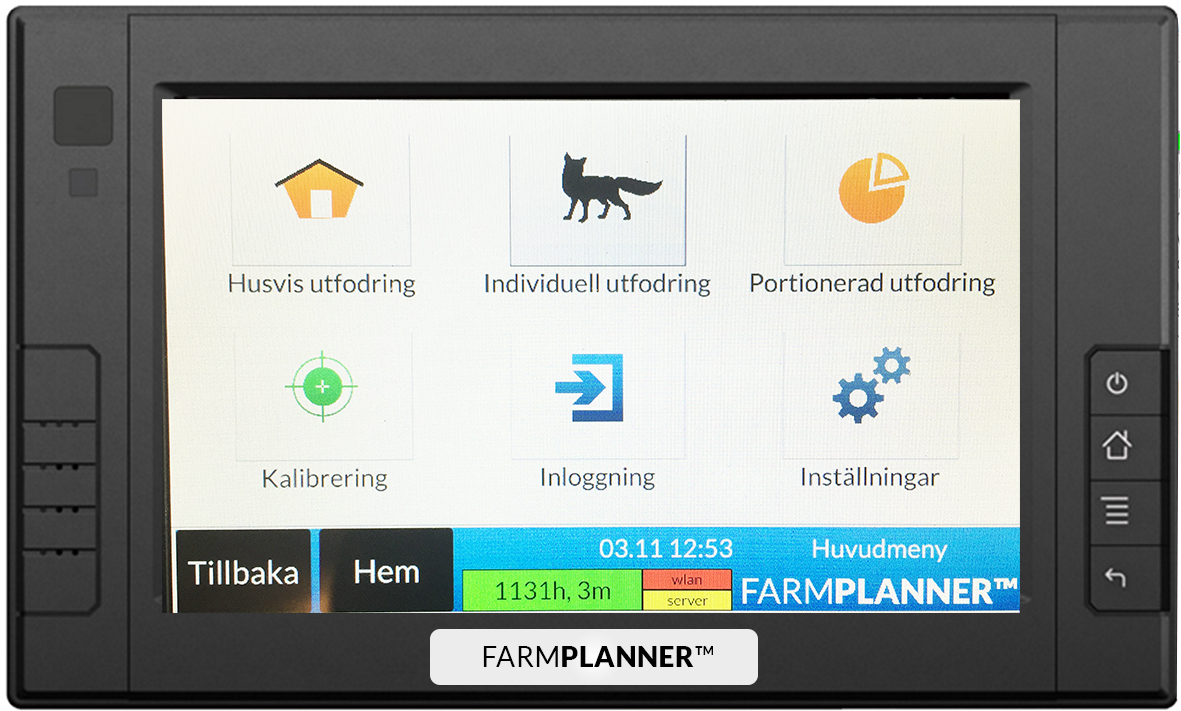 Farmplanner™ is of course supplied with its own feeding computer. We call it FP Feeder™ and the true power of FP Feeder™ is that it is connected to all the other functionalities that exist in Farmplanner™. This means, that whenever someone on the farm, through the app indicates with a click that there are for example puppies born in a certain hatch, the feed amount is automatically adjusted accordingly, which means that when you feed next, the puppies get the correct amount.
CONTACT US FOR MORE INFORMATION
"This tool will be used by everyone in the future!"

"Farmplanner™ covers my need of at least one employee on the farm!"

"Farmplanner™ is the future of fur farming, today!"